A useful feature of inTennis web application is the ability for coaches to mark attendance of their students using just their phone or ipad.
Login to the web app using your login id and password . Click on 'Dashboard' and then click on the class you would like to take attendance.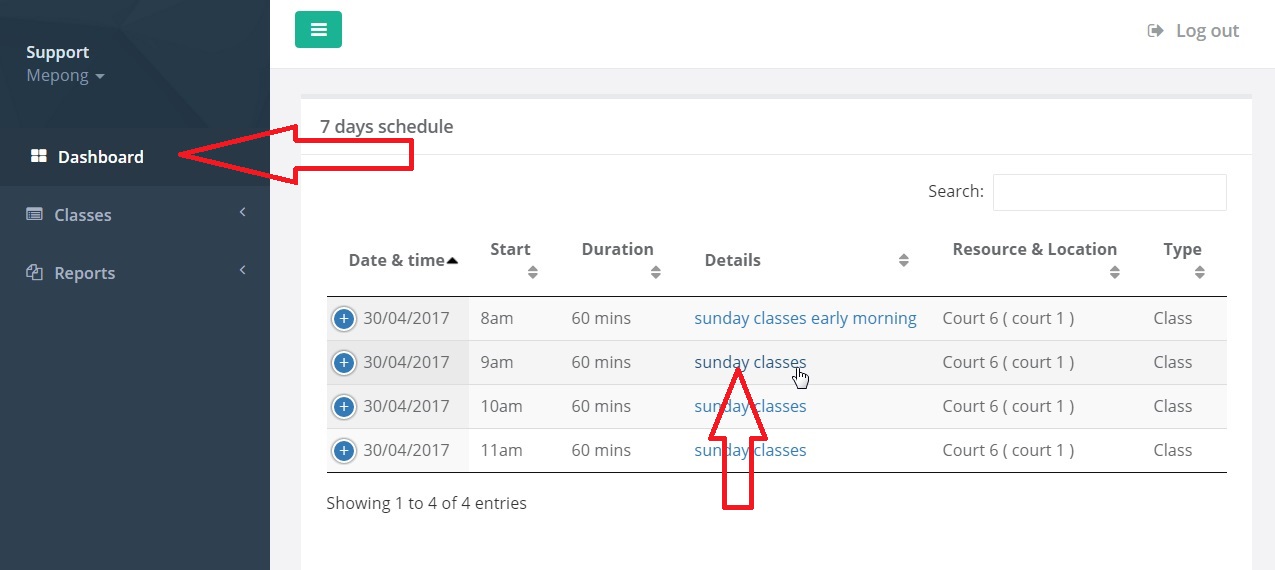 This will open a new page showing the details of the class and the students as shown below: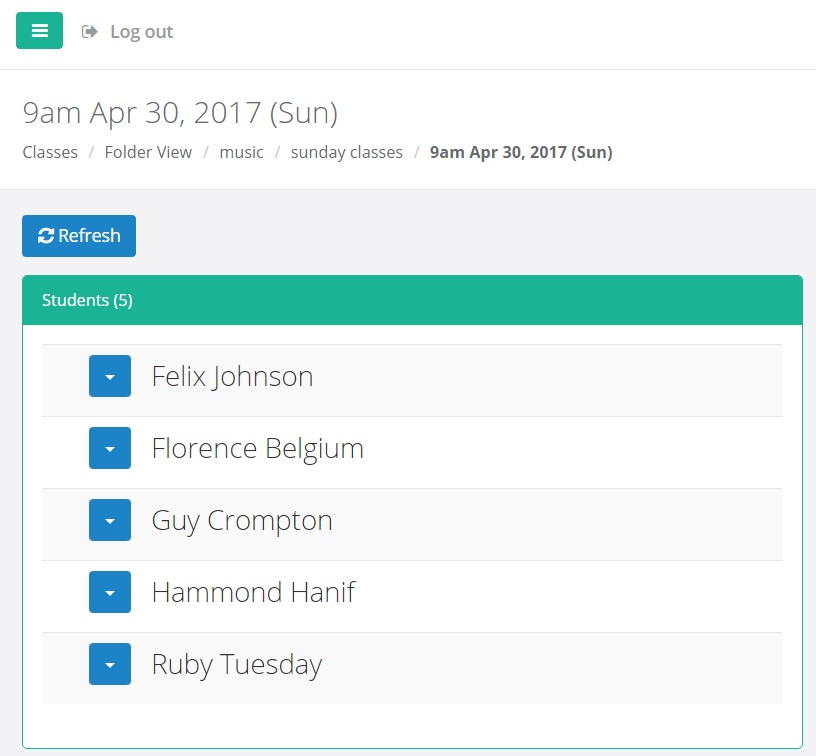 Click on the arrow button just next to the student's name and mark the attendance.