Getting started with the Mobile App
1. Create a login for your coaches.
Go to File and User Management
Click on New User to create a username and password for your coach.
Enter a User Name then select the user Group as Coach or Head Coach.
Head Coach can view everyone's schedules after logging in to the mobile app. Coaches can only view their own schedules.
Also, click on the Select button and link it to the coach as shown below.
Finally, create a password and click OK.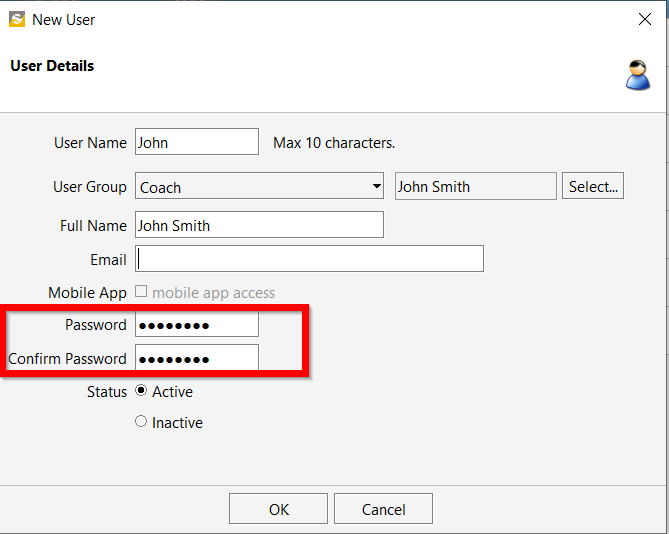 2. Setup user access for the mobile app
Click on the Mobile App Users button and select who you want to give access to the mobile app.
3. Download the mobile app
From your phone or tablet, download the inTennis Mobile App from Google Play or Apple App Store.
Once the app is downloaded to your phone or tablet, you just log in as you would with inTennis, with your client id and your username and password. Click here to know more about using the app.