To set up a direct debit for a customer, an online payment provider should already be integrated with inTennis. To know more about payment integration, email us at support@sportlogic.com.au.
Open the contact for whom want to set up a direct debit and on the right side of the contact information page click on Direct Debit and then on New Direct Debit

Select the payment method – either Bank Account or Credit Card and enter the details in the form below.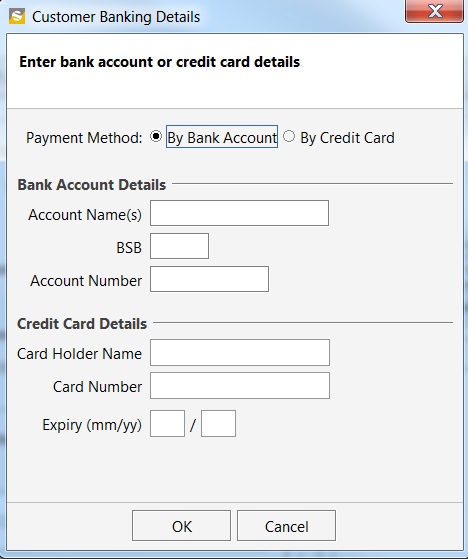 After you enter the details, a new entry will be created under Direct Debit tab. Double click on this entry to view details about the customer and also to schedule a payment.

You can schedule either a single payment or multiple payments by clicking on the buttons shown below. Also, any existing future payment schedule will be displayed on this page.