You can now send a Direct Debit request link directly from inTennis.
This feature allows you to email your customers a secure link (through Ezidebit) to collect their card/bank details for direct debit.
To email directly from inTennis, open the contact and click on the Direct Debit tab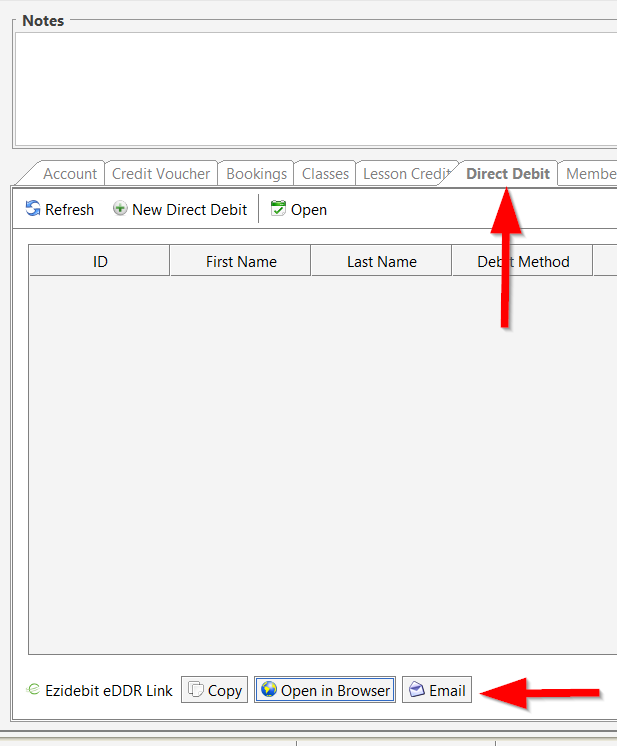 Clicking on the Email button opens the email editor.
You can email the existing message or type your own message and click Send.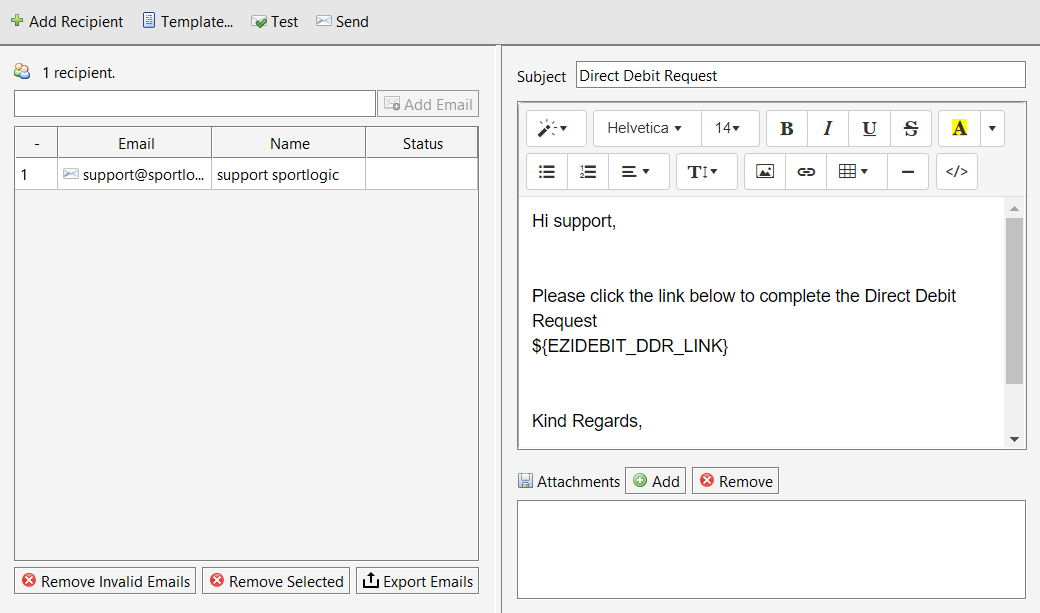 You can also send this link separately from other email providers by copying and pasting the link.

The Open in Browser button will open the Direct Debit Request form.
Customers are directed to this same page when they click on the link in your email.