If you have a Sale in progress and the customer is unable to pay due to card issues or lack of cash then you can place this transaction in suspended state, to be completed later, and then move on to the next customer.
SUSPENDING A TRANSACTION:
In inTennis we perform this action by clicking on the 'Suspend' button as shown below. This action will save all entries already made on the POS machine to be retrieved later. Multiple transactions can be suspended if required.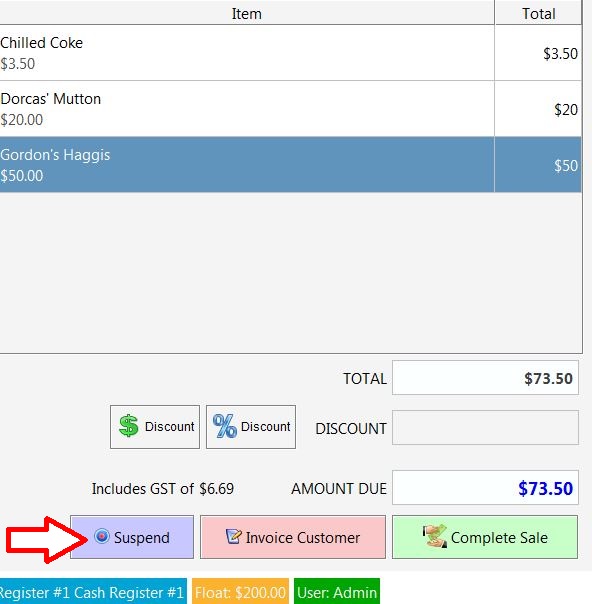 RESUMING A TRANSACTION:
To resume a transaction . click on 'Tasks' and then the 'Resume Sale' button as shown below. This will open a window with the list of suspended sales. Select the required transaction and then click on 'OK'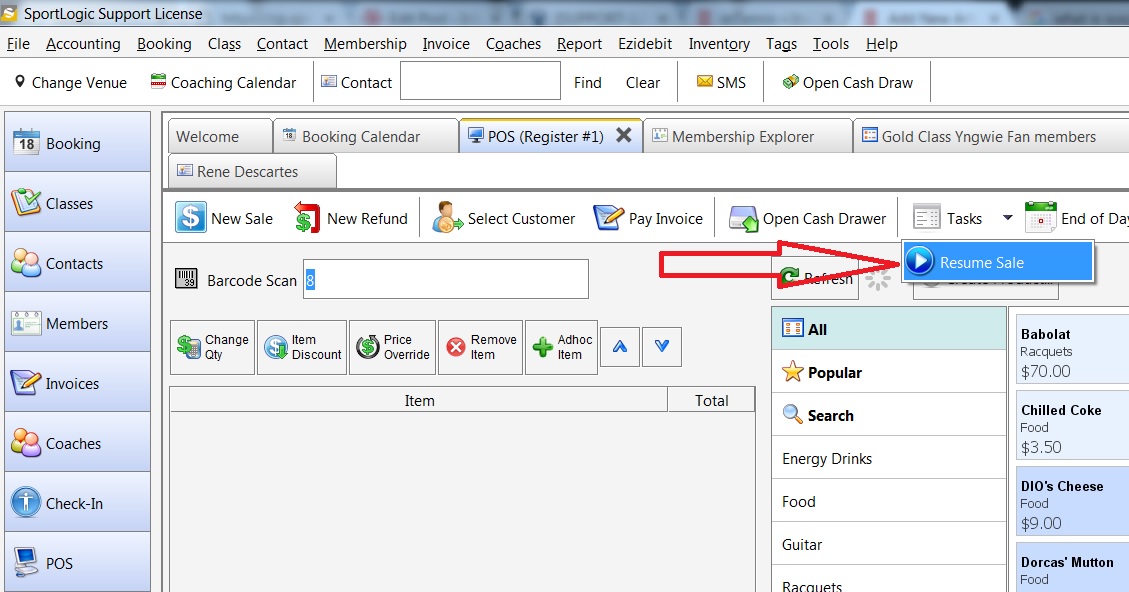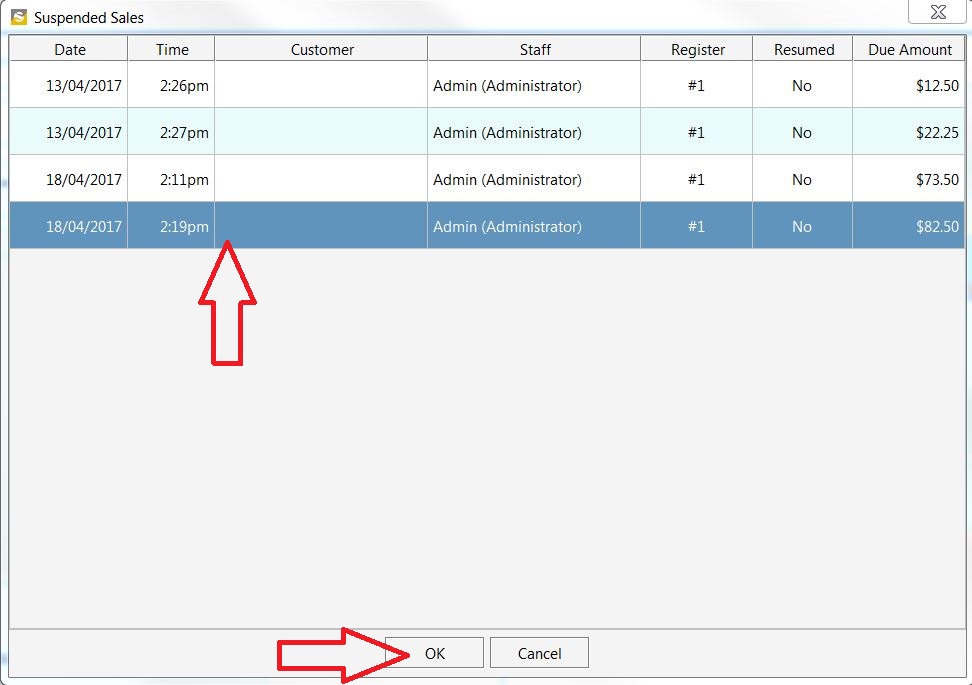 In the new window, you can add or modify the contents and then finally complete the sale by clicking on 'Complete'