Congratulations! Now that you've successfully installed SportLogic, it's time to set a personalised password for future use!
The screen to the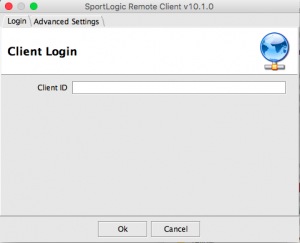 right is the first screen you will see upon initiating the software. You should have received your Client ID via email. Enter it in the text box and click OK.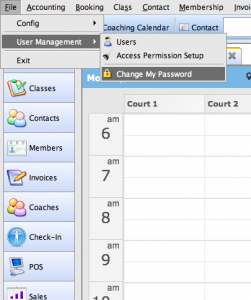 Next, click File in the top left corner of the screen, hover over User Management and click Change My Password.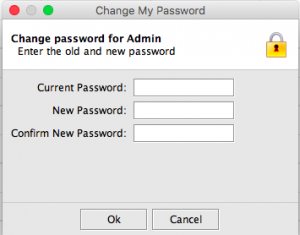 If you are a first-time user, enter the password that was emailed to you for 'Current Password'. Then, you can set your password using the two text boxes that follow.
If you want to change an existing password, enter your existing password in the first box and enter your new password in the next two boxes. Click OK to confirm your changes.
Once you've done that, click here to setup your business details.