Court pricing is an option in inTennis which allows you to set the price of booking a court according to the court type, day of the week, time of day etc.
To enable this option, you need to click on 'Booking' from the menu and then on 'Pricing Rules' as shown below.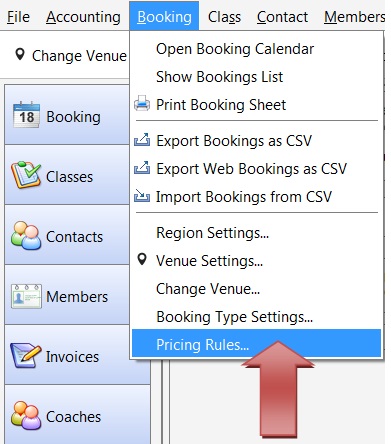 In the new window, click on 'New Rule'.

This will open the main window shown below. Here you can define the new pricing rule by filling up the options available.
In the example below, we have defined a new pricing rule for Mondays 6 am – 7 am for Tennis court 1.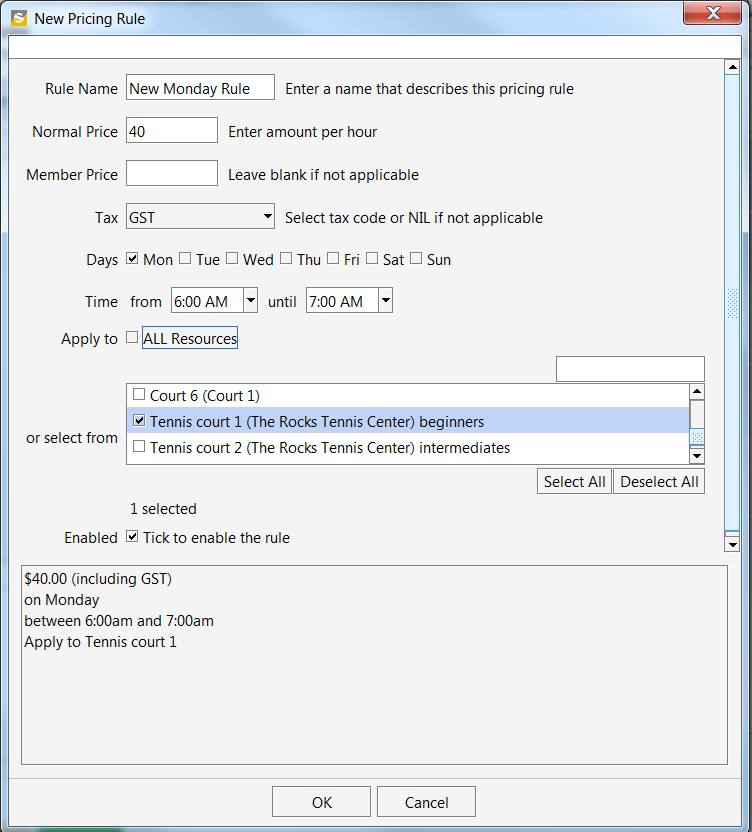 So, when we book a court on a monday, between 6 am to 7 am as shown below, inTennis will automatically price the booking according to the new rule.