In this example, we will be copying existing classes from Term 4 2018 to Term 1 2019.
1. Create a new date range: Click File ->Config->Date Range Setup to create a new date range for Term 1 2019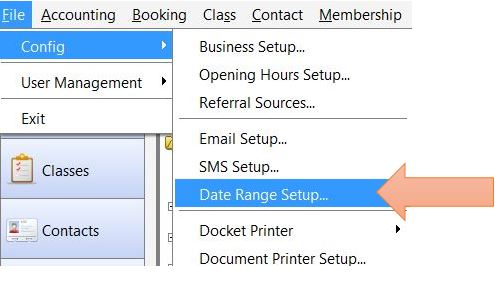 In the Date Range Setup window click Add and then enter the new date range as shown below.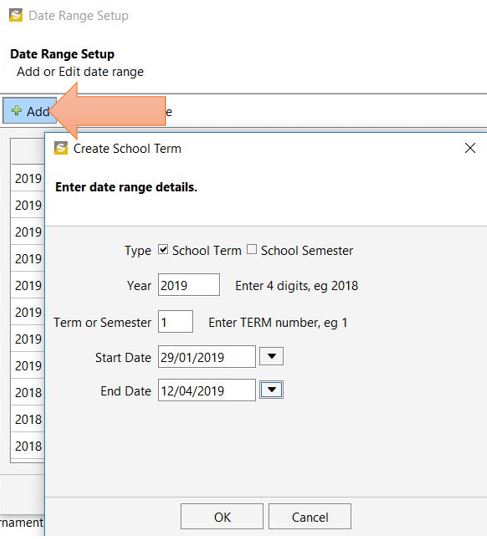 2. Create a folder for the new term: From class explorer, right click My Classes, click New Folder and type in the new folder name.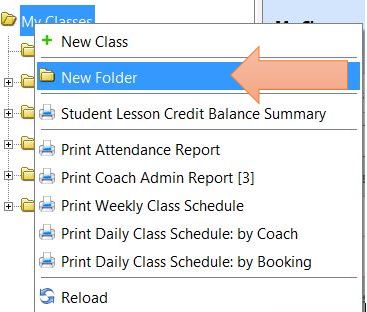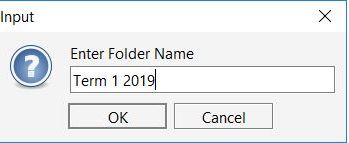 3. Copy Class from the previous term to the new term: Click on the folder, in this example Term 4 2018 and select the classes you want to copy to the next term. You can also select all by using Control A. Then click Copy Classes. In the new window, select the New School Term from the drop-down box and after selecting your options click on Select Folder to select the destination folder and click Select.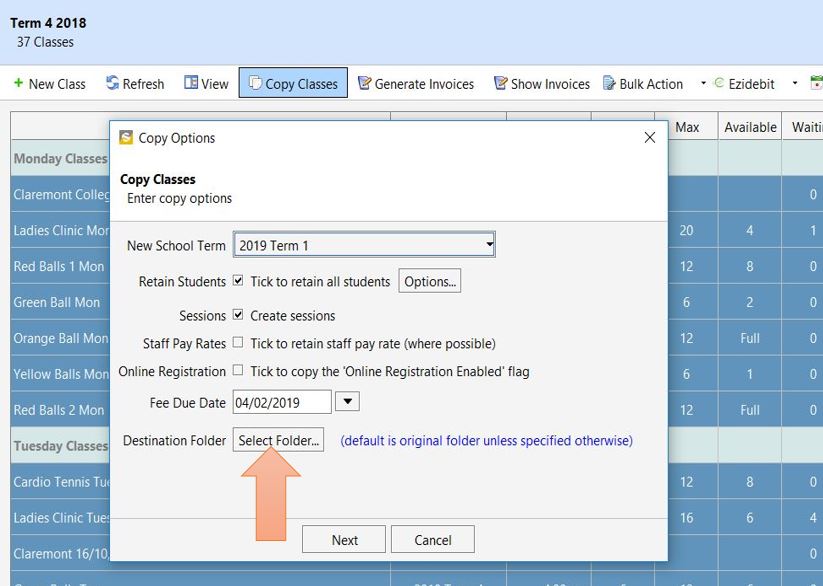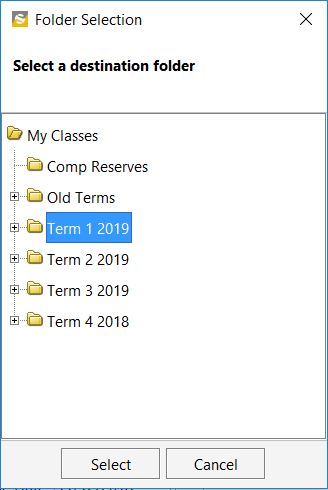 You can make minor changes to the class properties like the class time, Duration, Fee etc and then click OK.
The classes will now be copied over to the new term.