Your SportLogic software gives you the ability to manage students' lesson credits according to their attendance. Follow the steps mentioned below to configure this setting.
STEP 1 : Select the Class you would like to configure and click on 'Properties'.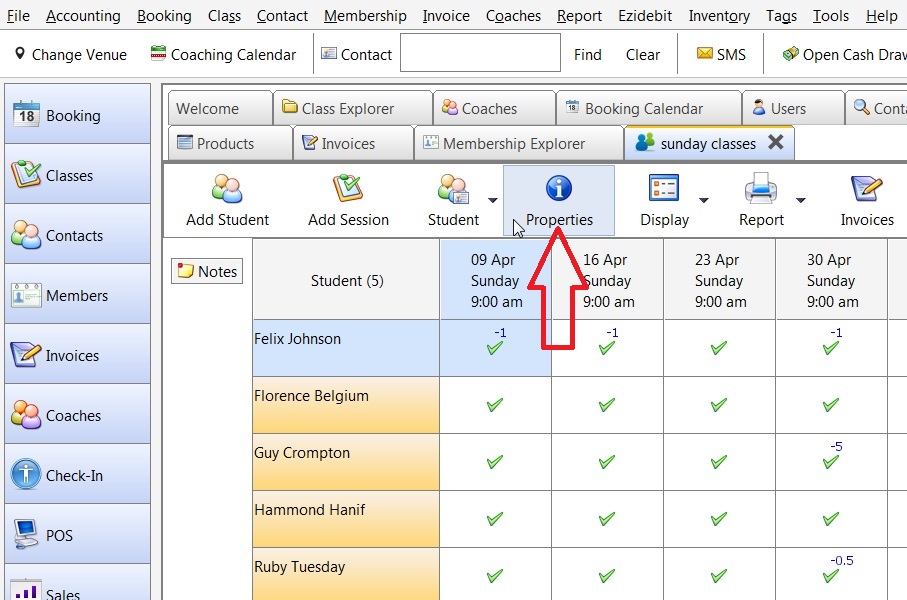 STEP 2 : In the new window – 'Class Properties', click on the tab 'Lesson Credits'. The options available are self-explanatory. For example, in the setting below, 1 credit will be deducted irrespective of whether the student is present or absent.
After making the required selections and saving, you should be able to view the changes from the Web Application as well.