Before booking a court, make sure a venue and courts are already created . Click here for Creating a court
Step 1. Open the Booking Calendar by clicking on 'Booking' on the top right side of the inTennis software. You can also click on 'Booking' on the menu bar and then click 'open booking calendar'
Step 2. Double click on the correspond time slot in the calendar and then select the type of Court booking. You can select from the list of pre-defined types like competition, school, junior booking etc. These selections are only for visual aid and they all function the same.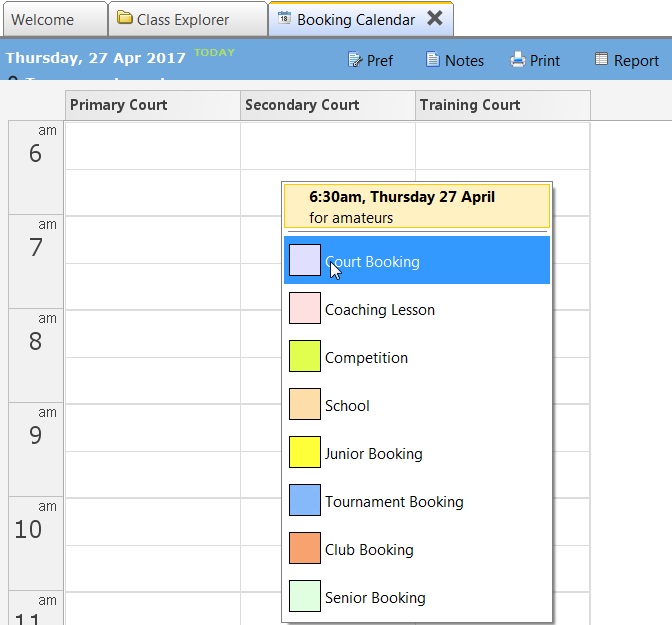 Step 3. In the new window, enter details like time, name, phone number etc and click OK.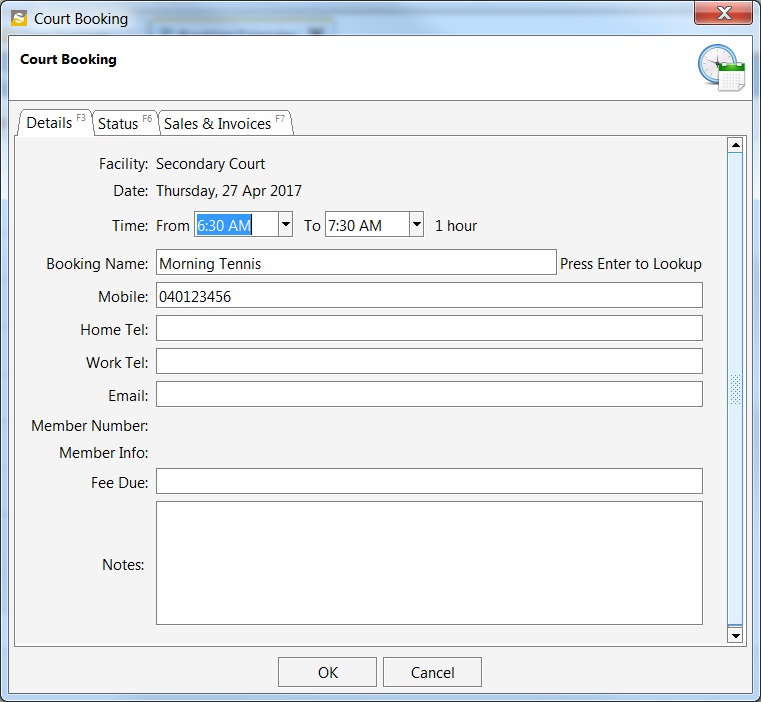 Step 4. You should be able to view the booking in the Booking Calendar now.