From the Class view, click on the date when you would need a different coach and then click on the

 icon as shown below. This will open a new window.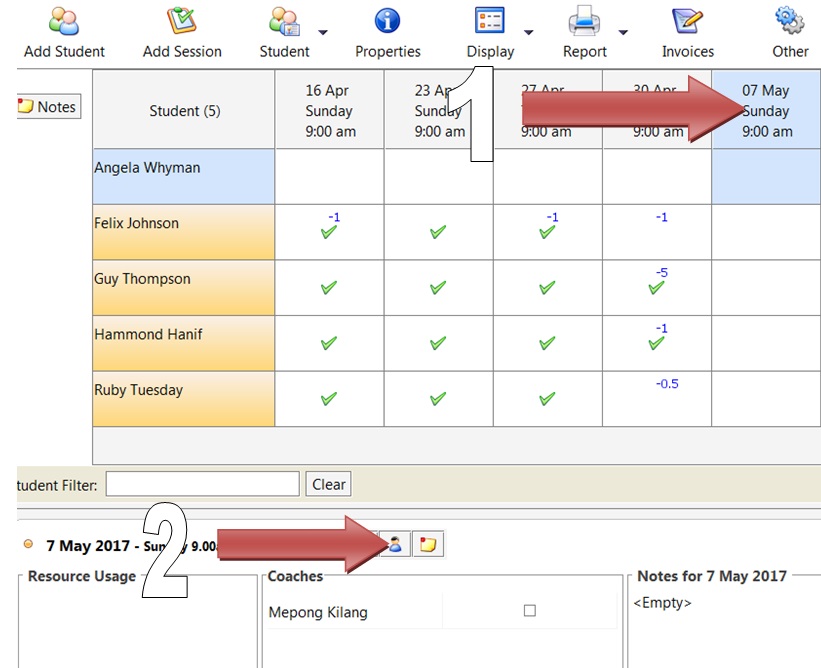 This window shows the list of all the coaches in the system. Put a check mark next to the new coach and click on OK . The new coach will replace the default one for the day selected. You can also select multiple coaches.